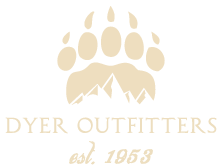 Fall bird hunting in New Brunswick provides an opportunity for you to test your reflexes with the speedy Grouse, work closely with your dogs to locate and challenge the wily Woodcock or learn patience as you wait in your hide, anticipating the arrival of an assortment of waterfowl including black duck, wood duck, green-winged teal, blue-winged teal, golden-eyes, scaup, ringnecks, and of course, an abundance of New Brunswick's largest waterfowl, the Canada goose along with Snow and Grey geese. Goose and duck hunting is done mainly in grain fields along the Tobique and St. John rivers. Please note - Lead shot is prohibited!
New Brunswick lies directly in the migratory flightpath of the Woodcock. Add to this, the number of these testy little game birds that winter over, and you have a marvellous opportunity to bag your limit. Numerous coverts and other preferred habitats provide ample cover so the birds flourish in this area.
2018 schedule
Woodcock season is October 1 - October 27.
Bag limit 8 / day - possession 16
Grouse season is October 1st - December 31.
Cdn. bag limit 6 per day
Waterfowl season runs from October 1st to October 27th.
Limit: Ducks 6 / day 12 possession. Geese: 5 / day, 10 possession.


License Rates
Small Game: $92.66 license
Waterfowl: $20.00 license
For Rates and available hunts, contact Chris (506-356-7106) or Chris (506-356-5284)
***Price includes private land passes***
*** Special Rates are available depending on the size of the group and also for combination hunts. For more information call Chris at 506-356-7106 ***
NOTE: Gratuities for Guides & Cooks not included in price!