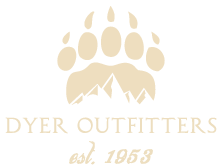 Our Bear hunting takes place in areas designated for our exclusive use only! Our spring bear hunts continue to be one of our most popular hunts of the year. Many of the old pros are taking advantage of the fact that New Brunswick has many areas literally full of bear (and if you have any doubts, see the photos below). In order to accommodate this growing trend, we have set up the following spring bear hunt.
During May and June (Spring Bear )
YOU BRING:
Rifle, Bow, Shotgun or Muzzle Loader, Ammunition, Gun sock, 2-way radios, Sleeping bag, 100 Qt cooler (or larger) and Personal effects
WE'LL PROVIDE:
Meals & Lodging, Preparation of Stands, Trophy Preparation, Guide Service, Transportation to & from hunt area, Pre-season Baiting, (over 200 bait sites in a 230x30 mile area) and full Skinning Service.
2018 Seasons:
Spring Bear: April 16 to June 30 
 
Fall bear: September 1 - November 3

License Fees:
$184.19 license
For Rates and available hunts, contact Chris (506-356-7106) or Chris (506-356-5284)
***Price includes private land passes***
*** Special Rates are available depending on the size of the group and also for combination hunts. For more information call Chris at 506-356-7106 ***
Fall bear & deer combination hunts available at a reduced rate.
NOTE: Gratuities for Guides & Cooks not included in price!