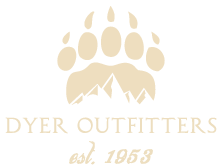 We offer some of the best fishing for the king of the game fish, the Atlantic Salmon. These wilderness fishing trips for salmon and sea trout are done in many of our rivers, such as the Little Southwest Miramichi, Dungarven River and the Renous River. Fly fishing only is permitted..
Once entering the beautiful wilderness of New Brunswick, you can't help but notice the many lakes, rivers and streams covering many miles. And if you throw out a line in any of these waters you will be sure to hook one in.
Staying in our spacious lodge and having a full breakfast and dinner is sure to be a treat. You will also enjoy a delicious shore lunch mid-day.
Small Mouth bass
World class Small Mouth Bass fishing is done on the Tobique River and Saint John River. With large numbers and an average weight of 3 1/2 pounds, you can't go wrong. Many 5 to 6 1/2 pounders have been reeled in. This is sure to test out your tackle.
Trout
Spend a relaxing day fishing for our native brook trout. This is done in many different ways, such as wadding in many brooks and streams or you can fish our many blue ribbon and smaller lakes. These will be packed full of many pan sized brookies that are sure to keep you busy or you can move to the larger lakes and go after the big ones. These trips are done using canoes and flat bottom boats.
2018 Season:
Small mouth bass and trout fishing - May 1 - October 15
Bag limits per day:
One Atlantic Salmon
Two Landlock Salmon
Five Trout (of any kind)
Two Smallmouth Bass (July 1-September 15th only)
For Rates and available dates, contact Chris (506-356-7106) or Chris (506-356-5284)