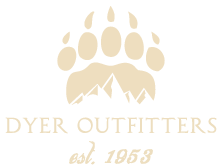 Hunters are lodged in any of our two, four, six or eight bedroom facilities!
All meals are served in our spacious and comfortable dining room. Delicious home cooking is the order of the day and many of the hunters say they would come just for the food - it's that good!
Even the brown-bag lunches the fellows take into the woods are enough to tickle the tongue of the world's fussiest eaters!
Next to the Lodge is a smaller camp for enhanced privacy. It sleeps up to six. This is a non-inclusive option - You supply your own food and transportation and we will supply the guides. Price available upon request.