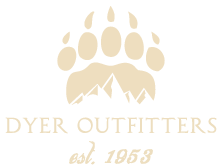 1125 Enterprise Road
Enterprise, NB
E7G 4B8
Tel: 506-356-7106 (Lodge)
506-356-5283 (Danny) or 506-356-5284 (Chris)
You can drive to our lodge. (Full directions will be furnished upon confirmation of booking).
Commercial U.S. airport of Presque Isle., Maine. Distance = 60 miles. Round trip Transportation can be arranged for $50.00 per person.
Guests should plan for arrival at the camp sometime after noon on Sunday - depart before noon on Saturday. (Additional days available at a daily rate if desired)
Non-hunting/fishing Guest: special reduced rate when accompanying sportsman.
At Canada - U.S. border:
Normal rifles accepted, fully automatic not allowed.
HANDGUNS ABSOLUTELY PROHIBITED
Register arms, cameras and other expensive items with U.S. customs to avoid return problems.
No export fees with returning game.
On the Canadian side, one bottle of spirits or one case of beer admitted duty free per person.